What is an ICO and should you buy?
ICO stands for initial coin offering. You want to buy because it gives you an opportunity to own some coins at very low prices for initial (first) investors. These coins increase in value as demand and markets expand. For example, some ICOs sold at 1$ are now selling at 98$ just 3 months after ICO release. Think about it like a company offering stocks to shareholders when its introduced to the market.
You want to buy if you have extra money to 'gamble' with. These programs are new and no one really knows where it will go— depends on DEMAND. But let me tell you the DEMAND is very HIGH! Here I share my experience trying to buy coins from two ICO's.
The first one is Hextra Coin and the second one is Goldreward Coin.
Hextracoin went live and starting price was .90 cents— anyone who wanted to buy was maxed out at 350 coins. I could never buy! The market opened at 1:00 p.m. PST. I was there every day but the demand for this coin was so high, all buyers logging in at once crashed the system at times. David (my fiancé) and his brother got lucky, both bought a few hundred coins at .95 cents; the price went up little by little each time it went live and amount of coin decreased to 300. Unfortunately, I was unable to purchase any coins during the ICO sale period, but that doesn't mean I still can't buy them. They are starting their lending program and exchange on November 1st which means I will be able to buy Hextra coins on their internal exchange with my bitcoins. I'll have to buy right away or else the price will increase quickly over time.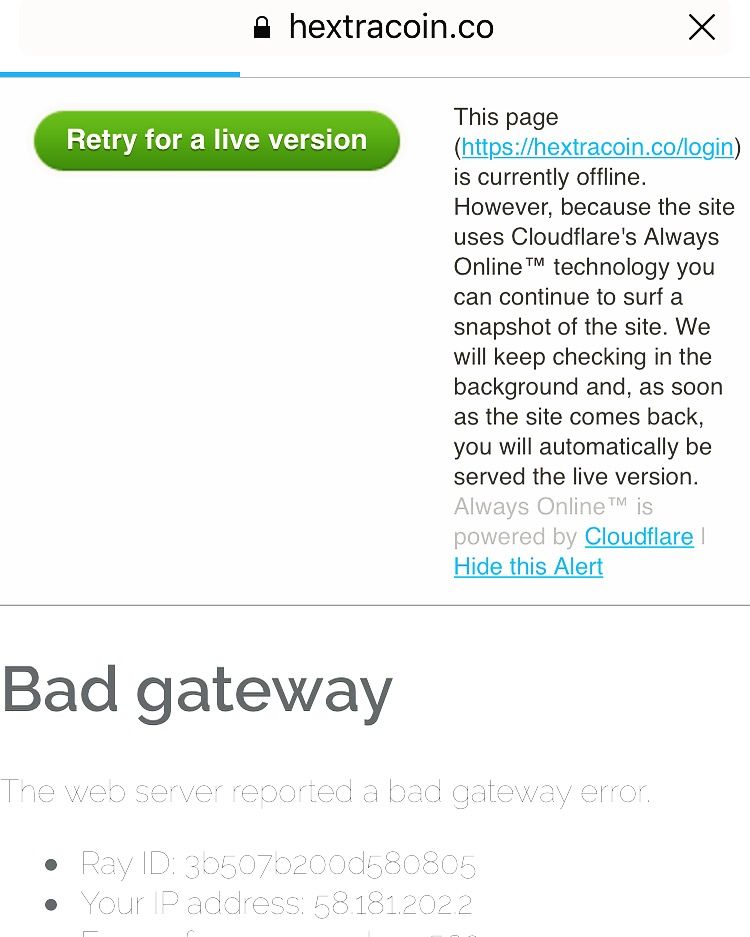 I think it's a good way for EVERYONE to get in the market. This is open to ANYONE— you just have to understand the 'game', have access to a computer and be willing to gamble with an ICO investment; in other words, only spend what you can afford to lose. I usually play around with $500 on new ICO's.
I've seen people spend $1,000 on ICO's and make $16,000-$50,000 in two months! I've also seen a few ICOs value decrease lower then what the coin sold for. Its a gamble with ICO's—but remember the higher the demand the higher the price will go. The ICO's I have come across typically have high demand and sell out quickly during the sale periods. These ICOs are sometimes hard to purchase because sale periods have limitations such as quantity you can purchase and you can only purchase during a time period. If you are not fast enough to purchase during the time period the sale will close and you will have to wait again for the next period. You have to be extra prepared and right on time when the sale opens, or else you will miss out. Sometimes the demand is so high the website will crash and you will have to keep refreshing to get in and buy. Here is a recent ICO I purchase called RegalCoin for $1500 and turned it into over 109k USD. I wanted to buy more coins but was unable to purchase more than 1500 coins.
Now GoldReward coin, this ICO went live Round 1 when I was in Thailand, I bought 700 coins!! I think they were about .76 cents per coin. Round 1 sold out in less than 48 hours, 4.5 million coins were sold and you were only allowed to buy 2,000 coins max each day. Round two is coming next week and as expected, it will sell out fast.
BitConnect is already established- hence each coin is worth over $230 and a market value of 1.6 billion USD— but my fiancé was one of those who purchased hundred of coins during ICO for very cheap and made a nice profit! Imagine buying 100 coins for $100 and now each coin is worth $230- do the math.
You see how this gamble paid off?! But calls on NEW ICO's are on YOU, what I can provide you with is a clean link and information on it as I find out!
Hextracoin is supposed to open anytime Nov 1, you can purchase them on their internal exchange. Don't wait too long because the price will rise. Here is my link https://hextracoin.co/register?referrer=Madrean